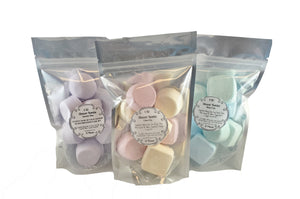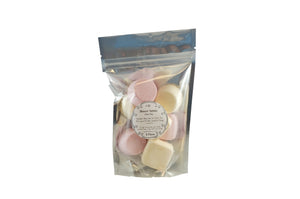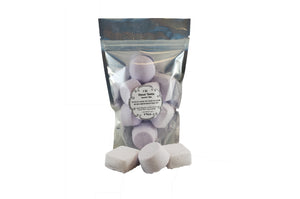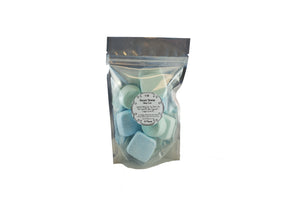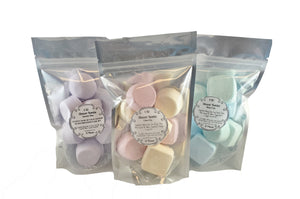 BC Shower Bomb
Now enjoy the invigorating benefits of bath bombs in your shower!  Exclusive BC Skincare product, drop one of these gems in the basin of your shower daily to enjoy the aromatherapy benefits of the essential oils. 
Three great scents:  Calming lavender, clarifying minty fresh,  & uplifting, detoxifying citrus zing
INGREDIENTS:  Baking Soda, Corn Starch, Citric Acid, Coconut Oil, Water, Mica/Oxides for color 
CITRUS ZING is also made with a citrus blend of Essential Oils including orange, grapefruit and lemon.
CALMING LAVENDER is also made with Lavender essential oil
CLARIFYING MINTY FRESH is also made with Peppermint & Eucalyptus essential oils 
8 Pieces