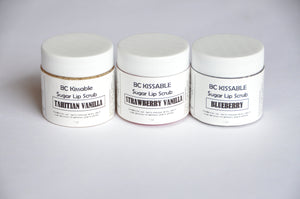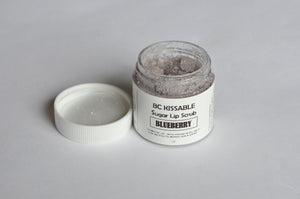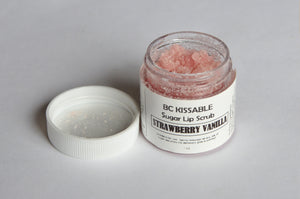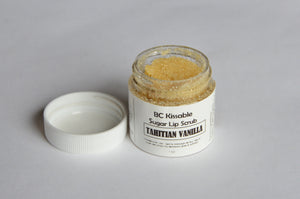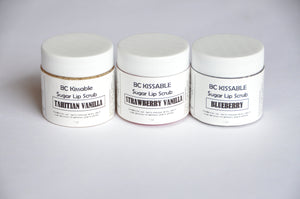 BC Kissable
A common problem that occurs during winter due to the cold climate is chapped or dry lips.  BC Kissable will get rid of this problem permanently.  It gently polishes away rough patches while hydrating and healing delicate lip skin.  BC Kissable will leave your lips soft and smooth.
Directions for Use:  Gently massage on lips.  Lick off sugar and enjoy the shimmery glow and soft lips.
1 oz.
YUMMY INGREDIENTS:  Organic Sugar, Sweet Almond Oil, Coconut Oil, Vitamin E Oil, Mica for color, flavoring.