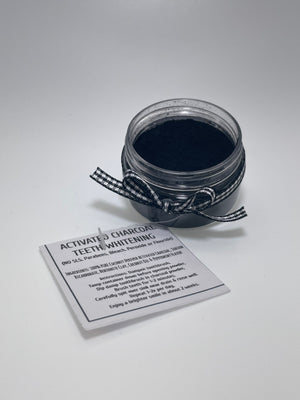 BC White - Natural Teeth Whitening
Available in 2 options - A Kit or the BC White powder only.  The Kit includes the BC White Powder, Activated Charcoal bristled bamboo toothbrush & Pacific Mint toothpaste.
BC White Yummy Ingredients:  Activated Charcoal Powder, Sodium Bicarbonate (Baking Soda), Bentonite Clay, Coconut Oil & Peppermint Flavor.  .5 oz
Instructions:  Tamp container down before opening powder. Dampen toothbrush & dip in BC White.  Brush teeth for 1-2 minutes.  Carefully spit over sink near drain & rinse well.  Repeat 1-2x per day.  Enjoy a brighter smile, naturally - in about 2 weeks.