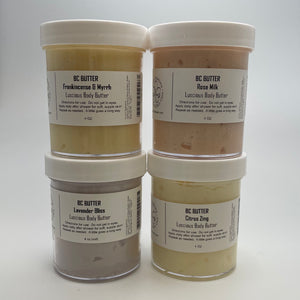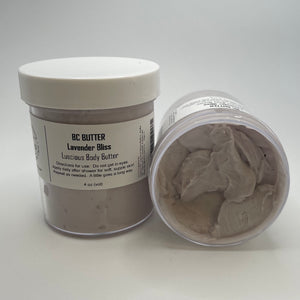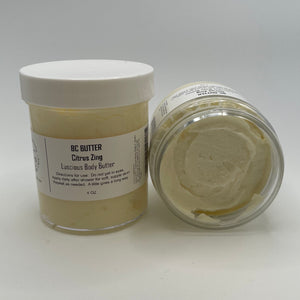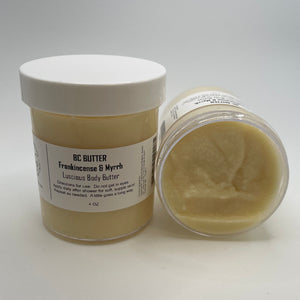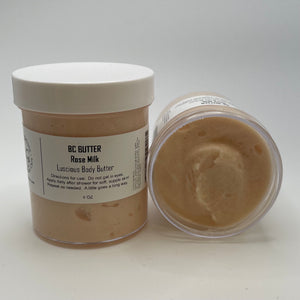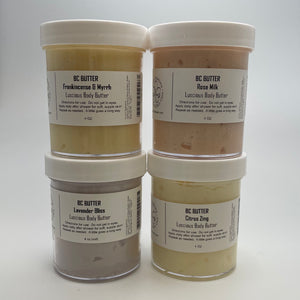 BC Body Butter
Perfect for the harsh, dry winter months.  This emollient rich, creamy, pure, chemical free butter is a delight!  It is free of dyes , perfumes and preservatives.  Your skin will enjoy the health and healing benefits of pure therapeutic grade essential oils which compliment the awesome butters and oils used in this product.
Apply after shower for soft, supple skin.
YUMMY INGREDIENTS:  Organic Coconut Oil, Cocoa & Mango Butters, Organic Jojoba Oil, and Pure Vitamin E Oil.
LAVENDER BLISS is also made with Lavender & Rosemary Essential Oils and Purple oxide.
CITRUS ZING is also made with a citrus blend of Essential Oils including orange, grapefruit and lemon.
FRANKINCENSE / MYRRH  is made with Coconut Oil, Cocoa and Mango Butters, Jojoba Oil, Vitamin E Oil & Essential Oils:  Frankincense & Myrrh
ROSE MILK is also made with Goats Milk powder, Rose Geranium Essential Oil & Rose Essential Oil.