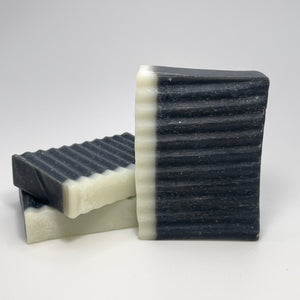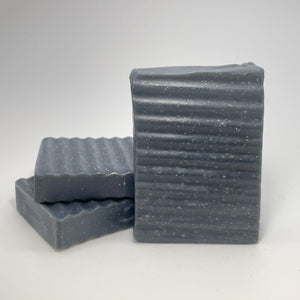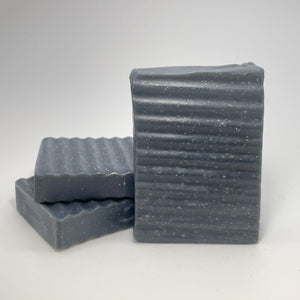 BC Facial Bar
Our best seller!  This facial bar of soap has it all!  This cold processed, all natural vegan bar of soap boasts the cleansing power of coconut oil; along with activated charcoal and bentonite clay, both of which lift and carry away dirt and impurities, it packs a punch.  Only to be followed up with the calming and healing benefits of therapeutic grade essential oils.  You will never look back! (Be sure to check out our soap ladder to help soap last longer)
HEALING INGREDIENTS:  Saponified Coconut, Olive and Grapeseed Oils, Activated Charcoal, Bentonite Clay & Vitamin E Oil.  Melaleuca, Lavender & Rosemary Essential Oils. (Pumice is added to the exfoliation bar)
To enjoy the full benefits, we recommend the complete 3 step skincare system.
STEP 1:  Wash with our best selling activated charcoal BC Facial Bar or BC Wash.  The all natural, vegan soap with activated charcoal, bentonite clay and yummy healing essential oils, work like a magnet to lift and carry away pore clogging impurities.
STEP 2:  Cleanse and purify with the all natural, essential oil based astringent wipes known as BC CLEAR Astringent Wipes.
STEP 3:  Moisturize with either BC GOLD or BC Gold Acne. Even though they are oils, your skin will drink them up like the vitamins it is sorely in need of.    3-4 drops per use is all it takes.  BC GOLD is formulated for cystic acne, anti-aging and hormonal skin.  Choose BC ACNE for a more topical or teen type of acne.  The oils in this blend are known to fight bacteria, boost immunity, and calm the skin