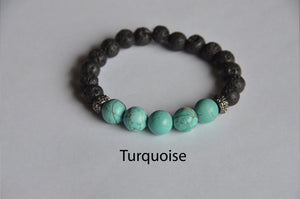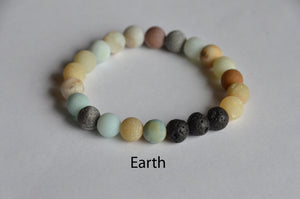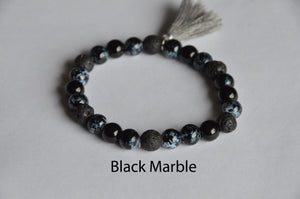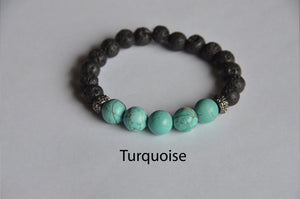 Lava Bead Aromatherapy Bracelet
Aromatherapy on the go!  Diffuse essential oils and improve your well being with this adorable aromatherapy lava bead bracelet.  Just add one of your favorite Bella Creations essential oils.  
Directions:  Place 1-2 drops of your favorite essential oil on the black porous lava beads.  Fragrance will carry for about 24 hours.  
Combination of natural stone and lava beads.  Essential oils sold separately.