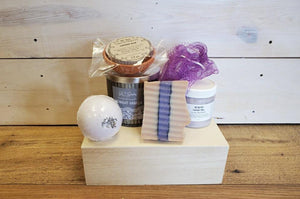 Lavender Vanilla Spa Gift Set
This is a perfect Gift Set for the person in your life that deserves to take a moment for themselves and soak up the serenity. All too often we forget that we are also that person that needs a momentary escape from the day to day stresses that daily life presents.

Gift Set Value is $50, but for a limited time it is available for just $40.
Gift Set includes: