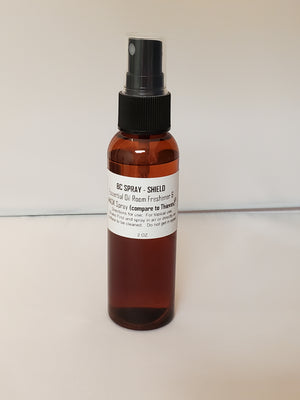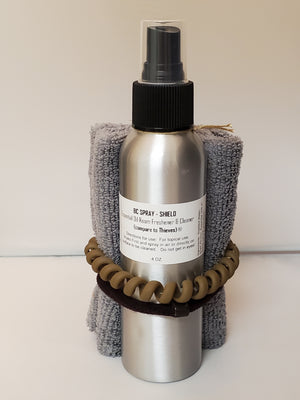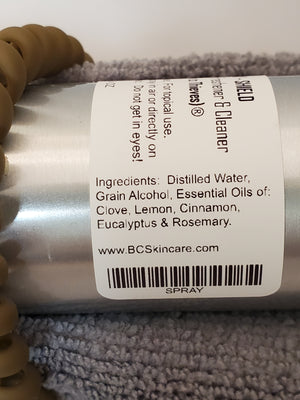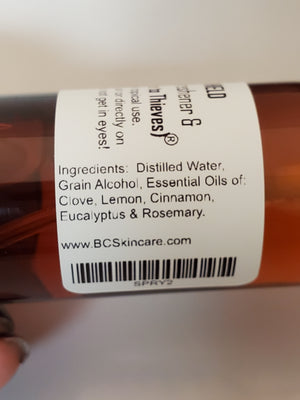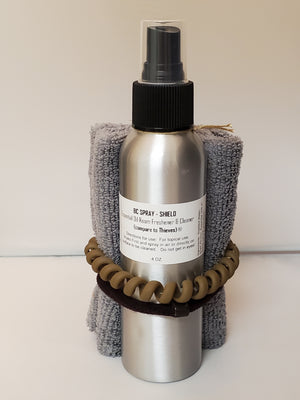 Shield Spray - Mask/Room/Poo Poo Freshener
100% Pure Essential Oils
"SHIELD" yourself as we come into cold & flu season. This blend is made with Essential Oils known to be strong germ fighters! Comes in 4 different, easy to use products. This product a favorite of teachers.....Shield up!
How to Use:  Shake first.  Spray in air or directly on surface to be cleaned.  Do NOT get in eyes.
2 oz. Travel Size. Perfect MASK spray, room or poo poo freshener.
4 oz Gym Set. Come prepared to tackle that pre-used equipment, yoga mat, bike seat. Includes micro fiber clothe, and 2 hair bands. (colors vary)
**Also available in Shield Essential Oil Rollerball and Shield Essential Oil Inhaler, & Shield Essential Oil